Sorry to post about this twice, but I'm still having problems with the lightbox and I have more information now than I did two years ago. Since I have a lot more photos uploaded, it is imperative that I can credit them properly. The lightbox does work at seemingly random times, but not for every page at once and it stops working if the page is refreshed.
Plugins - I have uninstalled all of the plugins except for Simple Pages, Exhibit Builder, CSS Editor, and the plugins created for Curatescape. I might be able to translate my exhibits into tours, but I'm need to have simple pages and the ability to customize the CSS.
Dublin Core - I think that I have the needed fields filled out correctly. I haven't added them yet for every single picture, but there should be enough there to figure out the problem?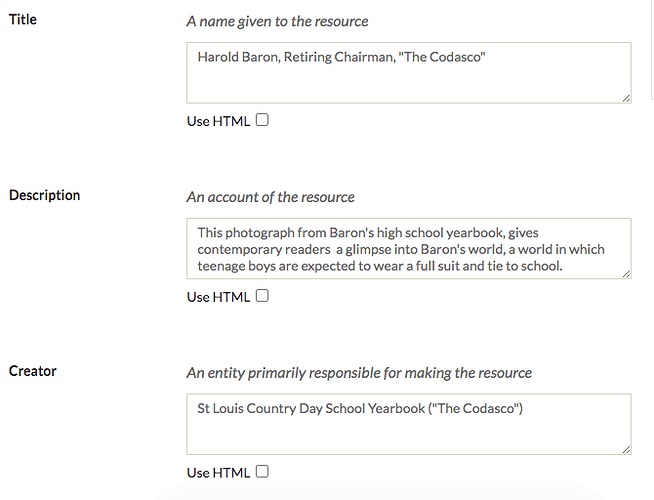 Computer - I have tried viewing the website from two different computers (Windows and Mac) and the issue persists. Youth | The Hal Baron Project
If you have any ideas on what I should try, please let me know and thank you for the continued support.