Hi there -
So I went to upgrade our Tourbuilder plugin today, and ran into some issues. After doing the usual upload/extract/replace routine, when I clicked "Upgrade" in the Plugins dashboard, I got the same error outlined in this post: Error After Updating - Zend_Db_Statement
I followed @ebell's helpful instructions about commenting out lines 73 & 74, saved the php file, refreshed the Plugins section, clicked Upgrade and…I get this.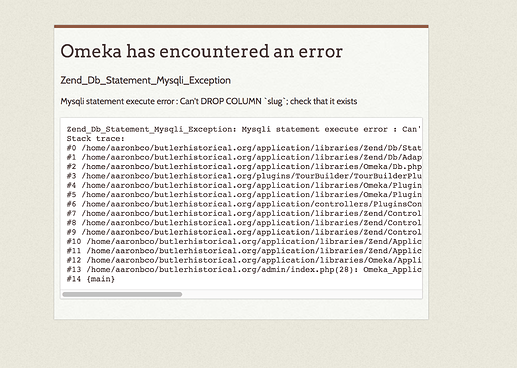 Did I do something wrong when commenting out the code? Here's the screenshot from my editor:


Thanks in advance for the help!